6pm, Sunday, March 18: Don't buy an OsKaRs archive ticket now as the archive will be removed shortly after 8o'c before you've time to watch it all.
We are delighted to join forces with Westport GAA, KR Events and DowdMedia.ie to live stream the Westport Oskars. All tickets for the Castlecourt Hotel are sold out so streaming is your only surviving chance to see an event which has taken Westport and Mayo by storm.
The Field is coming to Westport G.A.ANot long to go now!#OsKaRs

Publié par Kevin Rowe Events sur mardi 6 mars 2018
Buy your archive HERE
Date: Saturday, March 10, 2018
Time: 8.30pm
Venue: Castlecourt Hotel, Westport.
Streaming tickets: €12.20, plus 23% VAT. Once you buy, you will get an email outlining how you can access the event on the night. If you've any trouble, check out our 'Having trouble getting on' section on the top menu on this page. Please note: a ticket gives you live viewing from 8.30pm and/or further viewing for the 24 hours after the event until midnight on Sunday, March 11 (Irish time in all cases).
Buy your archive ticket HERE
Has Lee Keegan joined the priesthood?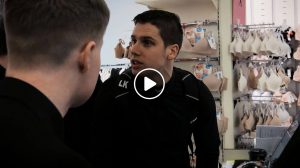 Read more about the Oskars
Westport GAA stars bitten by the acting bug